To Be Thankful
I just spent most of Thanksgiving day with two wonderful friends. We celebrated with the oh-so-traditional meal of waffles and coffee. Ok, so maybe not so traditional but we DID watch the parade. One of my favorite parts of the day, besides the amazing company, was that we spent about 5 hours brainstorming ideas for the bookstore! I am really excited about the creative ideas we came up with and the direction in which things are moving.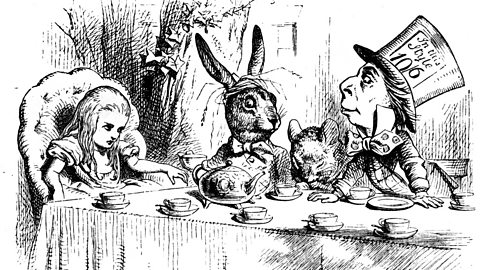 This is, of course, why the blog has changed names. I hope you all found it here without any trouble! The new name, Alice, Ever After, reflects the mission of the bookstore and it's whimsical nature. As a future bookstore owner, I have to come to terms with how technology will change the way we read books. Instead of fighting it, Alice, Ever After will embrace digital media and seek to create a culture of book reading we have yet to imagine. Just like the Red Queen in Alice believed in "at least six impossible things before breakfast," we will seek to imagine a children's bookstore that is adventurous, imaginative, and groundbreaking. I am excited at each new step in the process. So, in addition to reviewing books, I will also catalog the process of the steps toward starting my own business on this blog. So far, the website is reserved (www.AliceEverAfter.com is mine!), business cards have been ordered, and a concept is brewing!
Tell your friends and comment often!