A Very Merry Birthday Alice!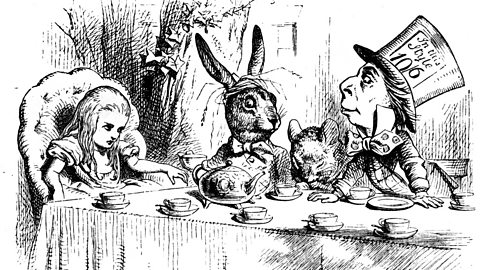 For those of you who are familiar with Alice's Adventures in Wonderland (the real title of the first book), you will probably know the song, "A Very Merry Un-Birthday." Well, as I was perusing some of my favorite blogs, I noticed the Children's Book-A-Day Almanac mentioned that TODAY, November 26, is the birthday of the story! I love that the new blog was born the day before the story's real birthday!
Follow this link
http://childrensbookalmanac.com/
to get some great information about Alice, Ever After's namesake. Happy birthday to Alice, the White Rabbit, Tweedle Dee and Tweedle Dum, the March Hare, the Mad Hatter, the Dormouse, the Queen of Hearts, and the rest of the crew!