February Events
February came in fast and I predict it will zoom by. My month will be filled with trips, guests, and lots of classes. I am taking 2 (AHH!) this term and if I make it out alive it will be one of my greatest feats. I am hoping to make it to some of these events but more than likely you will find me in front of a computer typing away. If you make it to any of these, send some photos my way and I can post them on here!
Boston
February 8
* Oliver Jeffers, OLIVER JEFFERS, at the Eric Carle Museum, 12:30 pm
February 9
* Meet author/illustrator team Adam Rubin and Daniel Salmieri read and present their book
Secret Pizza Party
to help celebrate National Pizza Pie Day, Eric Carle Museum, 2 pm
February 13
* Join Roger Sutton as he moderates a panel discussing the recent ALA awards in "Why Did THAT Book Win?" with Martha Parravano, Julie Roach, and Vicky Smith, 6:00 PM, Simmons College, in the Kotzen Room; admission is free but registration is required as space is very limited. Write to CBB @ hbook.com if you would like to attend.
February 18
* Join A C Gaughen for her book launch of
Lady Thief
, the second book in the
Scarlet
series, Porter Square Books, 7 pm
Los Angeles
February 4
* Joel Stern reads and presents his book,
My First Origami Kit
, at Children's Book World, 4 pm
February 8
* Laurice Elehwany Molinari, reads and signs her new middle grade book,
The Ether: Vero Rising
, Children's Book World, 2:30 pm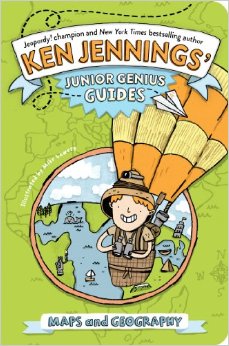 February 12
* David Adler, author of the
Cam Jansen
series, presents his books at a school event hosted by Children's Book World, public is invited, call Children's Book World for details
February 15
* Ken Jennings, yes of Jeopardy fame, presents his non-fiction series,
Are You a Jr. Genius?
, at Once Upon a Time Bookstore, 7 pm
February 25
* Cecil Castellucci presents her new YA book
Tin Star
at Skylight Books, 7:30 pm