On the Eleventh Day of Christmas...Nonfiction
The institute at Simmon's College really opened up my world to a lot of new spectacular books. Here are some nonfiction books for your eager learners. We also have a late submission by a former student. It didn't really fit with the theme but I didn't want it to be forgotten!
Redwoods
by Jason Chin
Really, anything by Jason Chin is worth picking up. He did another beautiful book about the Galapagos and one about the ocean. I chose
Redwoods
, however, because it reminded me of my trip to Sequoia National Forest last winter. While they are different trees, their beauty is astounding and something I won't quite ever forget. In Chin's books, he starts with a young child reading the book that you are currently holding in your hand. As you read, the child reads, and soon you are both whisked away to the world you are reading about. In
Redwoods
, the young boy learns all about these amazing trees. Chin says for each book, he travels to the place he is writing about so he can make the reading experience as real as possible.
Lemons are Not Red
by Laura Vaccaro Seeger
Your littlest reader will love learning through this concept book about colors. She will love it even more when she learns their are cutouts on every page. I LOVE cutouts in books almost as much as I loved them when I was little. Seeger also wrote
Green
, which I got last year for my nephew...another beautiful book with cutouts!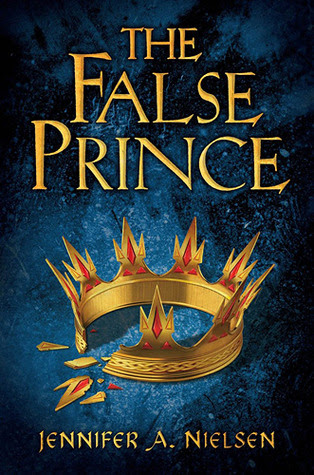 The False Prince
by Jennifer A. Nielsen, recommended by
Eòin
(6th grade)
I recommend Jennifer A. Nielsen's The False Prince because it is full of twists,…and I like twists. It tells the story of an orphan boy who is forced to compete in a series of competitions against three other orphans. What they don't know is that whoever wins becomes the prince. The story is set in medieval times in a made up country where everyone seems to know where the nearest orphanage is. But in the end it's a really good book with a dramatic dialog. I think that the author did a good job making the characters and the plot exciting. It's the first book of a series, so if you like it, there's more!